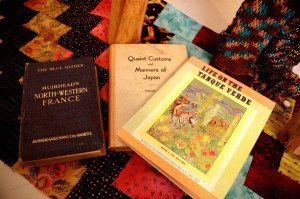 The World is a book, and those who do not travel read only a page. ~St. Augustine
Books are everywhere this weekend in Tucson – e-versions, used, just published, collectible, manga, anime, digitized and paper. It's all because of a treasured Festival worth a visit: the 4th Annual Tucson Festival of Books.
Each year I browse the exhibits, attend workshops and find some real gems of importance to the writing world. Conversations about books and the digital universe go hand-in-hand at the country's fourth largest book festival — so I also post and tweet, connecting with authors and marketers the electronic way. Nooks, Kindles, iPads and mobile devices are everywhere in the tapestry of authors tents and books.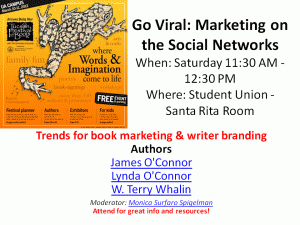 Last year I spoke at the Festival about how communication, reading and media have been forever influenced through social networking, and about about how organizations or businesses can build their own online influence. This year I am moderating a Saturday Go Viral panel session, 11:30AM in UA Student Union's Santa Rita Hall, focusing on book marketing and social networking.
It will be great to see you, but if you're immersed in other author talks or book signings — no matter! Enjoy the power of words this weekend.