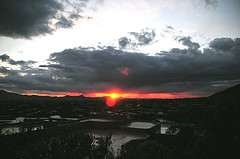 Winter rains have reached our desert, invigorating our plants,  sustaining our wildlife, and greening our mountains. Tucson is refreshed!
It's also a busy writing time in Tucson, with Gem Show and Rodeo fever upon us. It's time to sharpen skills in my craft, energize my blogs and ensure strong SEO tools are in place to support my content. We know that in this saturated world of infographics and blogging, it isn't easy to gain traction. But I am following a few simple steps, and offer them for your reference:
Enliven content on a regular basis. Need ideas? Create infographics with varied data sources that are visually stimulating and contain solid info chunks that are good for sharing. Here's a list of sites that value great infographics.
Leverage current events without being "just another voice" in a sea of opinions.  Speak from your soul and not for what's trending.
Content curation is highly effective to boost the credibility and professionalism of your work. See this list for the best in content curation tools.
Some other useful SEO tools for your ongoing analysis and support:

Compare your keywords; map with competitors in mind. Of course use Google Keyword tools. Yahoo!Clues is interesting to see how people search.
I like Social Mention to tap sentiment about brands, companies and issues.
There's been a lot of talk about new Facebook page reach. I often manage Facebook for business and non-profit accounts (as well as posting my own) and it's important to understand new algorithms. Here is a good post that breaks down the four factors of Facebook post optimization.
I hope your 2013 writing calendar is full of challenging assignments. But please take time to regularly sit with yourself, to put aside frantic deadlines and listen to silence and to what nature reveals to you. With spirit refreshed, your writing will flow beyond the noise and be more effective for your clients, more satisfying for you.