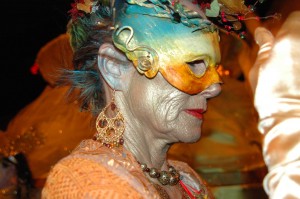 As we approach Día de Los Muertos, it becomes time for all of us to reflect and celebrate traditions and the legacies of those who have gone before.   For me it is a time of family, of thanksgiving.  It is a time remember all the energy and love of those dear.
Here in Tucson the time for our All Souls Procession also approaches. All Souls is a community ritual of great healing and expression, an annual celebration of joy and grief and folklore. It represents a tremendous spectrum of human expression and is a dynamic experience for the entire Tucson community, inspiring feelings of family.
The All Souls Procession is Tucson's longest running story of remembrance, and is now in its 23rd year. It is a Procession that whispers of ancient times and celebrates a cycle of life and death. For me, it is my community's most anticipated ritual of the season, a tradition that links spirituality, art and riveting spectacle.
What began as a personal expression of grief for artist Susan Kay Johnson to honor her father's passing is now an evocative series of workshops, performance art and special events. The weekend of All Souls festivities is held in November and includes a juried exhibition, a Procession of Little Angels, an Altar Vigil and Poetry readings. The Sunday Procession is the centerpiece. Momentum for it builds each year, generated by thousands who participate in the astonishing community gathering that nourishes the spirit of the living while creatively remembering the dead.
The Procession is a magical ritual and a fantasy which unifies our community and which soothes my spirit. It is a mix of beauty and sorrow, color and experience, and it weaves a lovely tapestry for me in this Sonoran desert, where I've found my place.
Note: Read my Hand/Eye Magazine post here.